There Is An Actual Photo Of Blake Shelton Printed On Gwen Stefani's Sneakers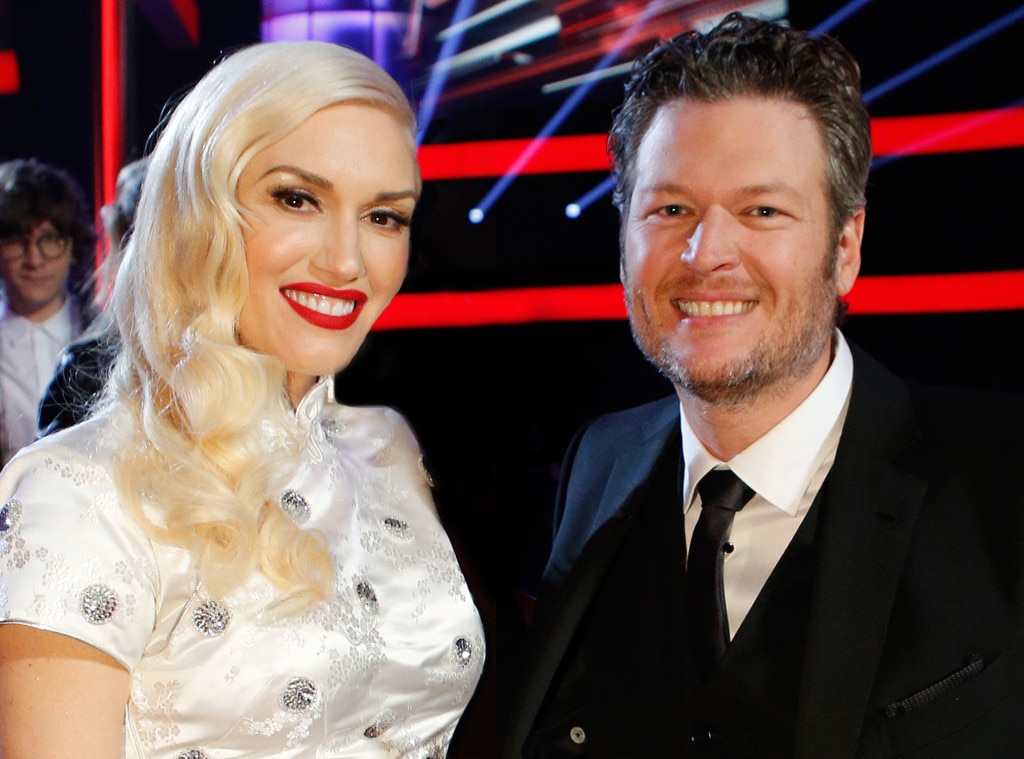 Why wear your heart on your sleeve when you can wear it on your, uh, slip-on sneakers?
Gwen Stefani declared her love for her middle-school boyfriend Blake Shelton by wearing his face on her sneakers.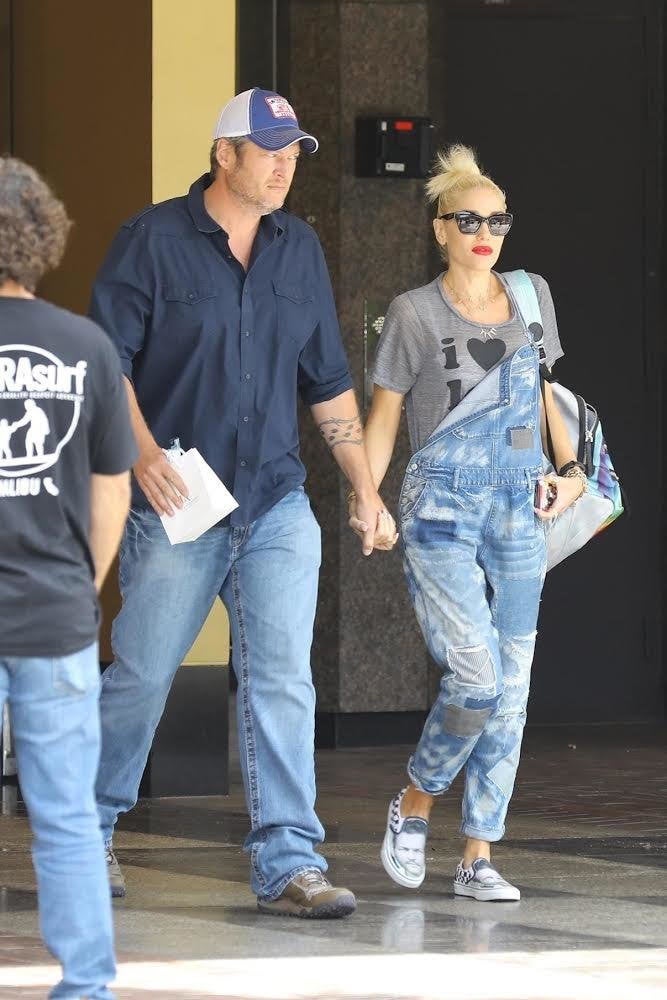 Look at these things.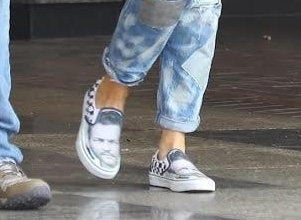 The pair was spotted hand in hand at LAX on Thursday looking more like they were leaving 5th period chemistry class than the airport. Case in point: Stefani paired the sneaks with overalls and a backpack.
We're having minor flashbacks to Gigi Hadid wearing boyfriend Zayn Malik's name embroidered on the back pocket of her jeans, which even seems a little less offensive than this declaration of footwear fondness.
Insert "Hey! My face is down here!" jokes here.
Via HuffPost, Jamie Feldman | Fashion & Lifestyle Editor