Serena Williams Is Topless, Pregnant And Fierce On The Cover Of Vanity Fair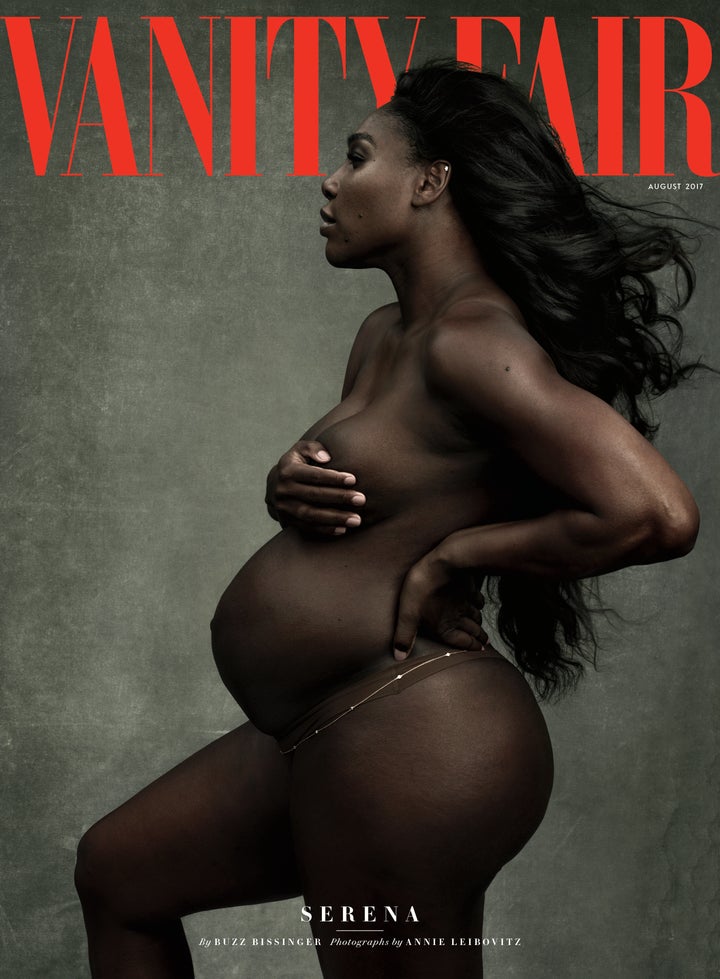 Wow. Serena Williams has made a habit of showing off her maternity style since revealing her pregnancy on Snapchat in April. Now, on the cover of Vanity Fair, there's very little clothing involved at all.
The tennis champion appears topless on the glossy's August issue, wearing only a pair of nude panties and a delicate body chain.
The image is nothing short of breathtaking. Williams, the undeniable greatest women's tennis player of all time, looks strong, confident and gorgeous.
The story inside the mag is equally engaging.
Written by Buzz Bissinger, it dives deep into Williams' love story with fiancé and Reddit founder Alexis Ohanian. It details how the pair met (in Rome, at breakfast, when he sat down at the table next to hers totally uninvited), the number of pregnancy tests she took (six) and the rodent (surprise!) that has much to do with their courtship. "The full love story," Bissinger wrote.
Via HuffPost, Jamie Feldman | Fashion & Lifestyle Editor.