Obama Reports For Jury Duty Looking Sharper Than Ever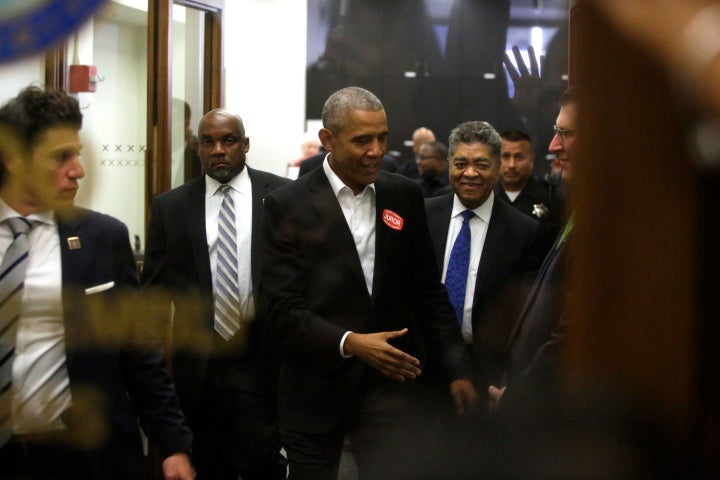 Barack Obama showed up for jury duty on Wednesday looking very dapper indeed.
The former president confirmed last month that he'd carry out his public duty after being called to serve in Chicago. He left the house in a black suit, white collared shirt without a tie and some suave shades, with a hot beverage (presumably tea) as an additional accessory.
Barack Obama waves to onlookers gathered in front of his Chicago residence Wednesday before heading to jury duty at the Daley Center. https://t.co/k2XtzIT63n pic.twitter.com/NMWJPIqFUR

— Chicago Tribune (@chicagotribune) November 8, 2017
The black and white no-tie ensemble is almost identical to the look Obama rolled out when he returned from his post-inauguration vacation back in February. He also sported the look on a trip to Milan in May, during which he gave off serious movie star vibes.
The swagmaster-in-chief wasn't chosen for the jury and headed home around noon, the Chicago Tribune reports. But that didn't stop him from shaking hands and taking photos with other potential jurors, giving him more time to display his sharp getup.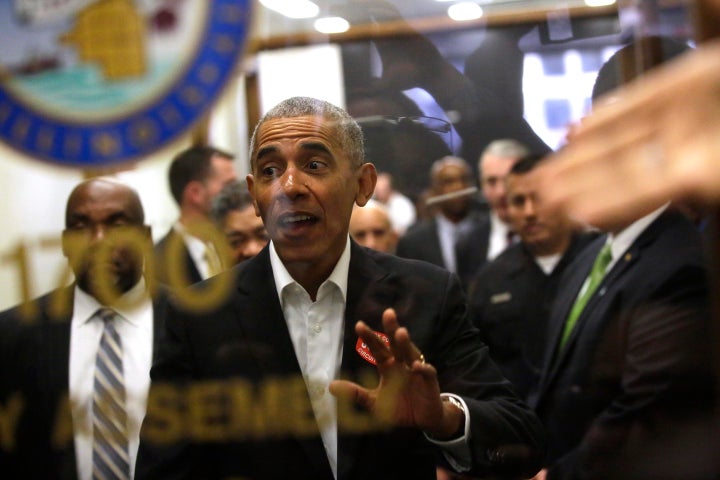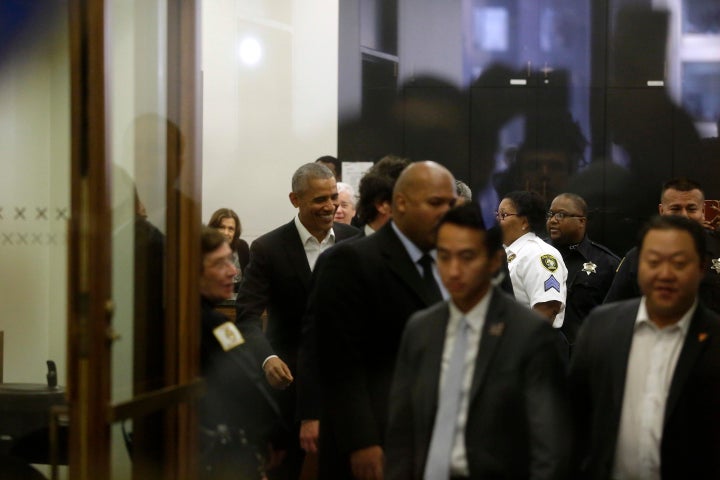 Somebody get this guy's stylist a raise.
Via HuffPost, Suzy Strutner | Lifestyle Editor