Get Into The 'Black Panther' Cast In All Of Its Glory On The Cover Of EW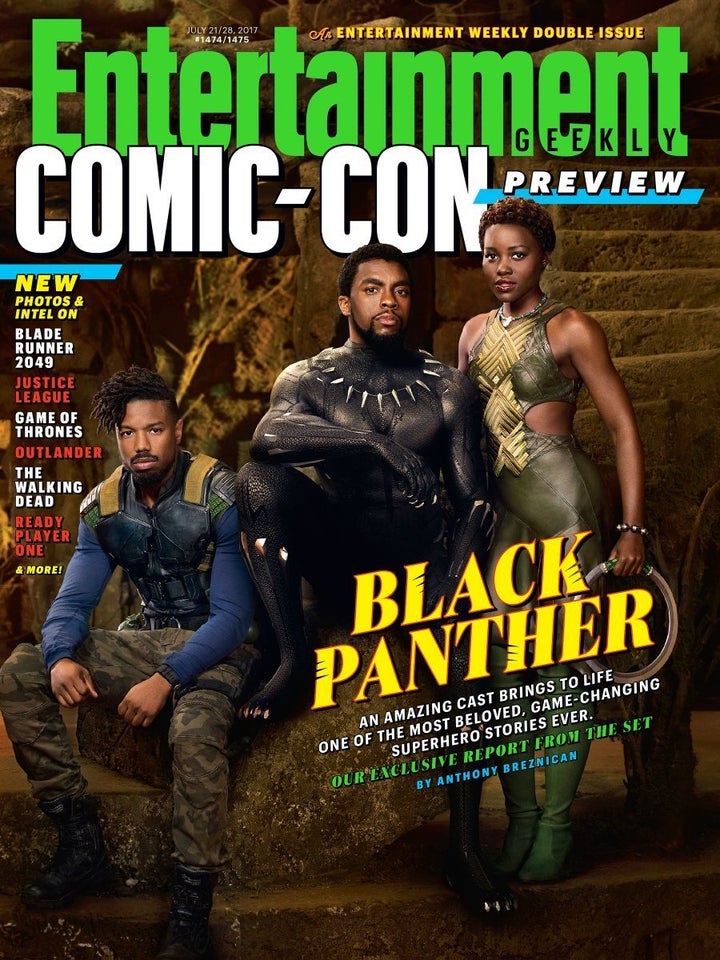 We're seven long months away from the release of Marvel's "Black Panther," yet the cast is already slaying on the latest cover of Entertainment Weekly.
Since fans got a first look with the June release of the film's first trailer, anticipation for "Black Panther" has just been growing. For its Comic-Con issue, which hits newsstands on Friday, EW is giving an even deeper look into the characters of Wakanda in all of their Afro-futuristic glory.
The Ryan Coogler-directed film features an all-star black cast that includes Chadwick Boseman, Michael B. Jordan, Lupita Nyong'o, Angela Bassett and Danai Gurira. Coogler gave EW some details about what main character T'Challa (played by Boseman) is up against.
"In this movie, a lot like politics, it's a little tricky to define who's [a good guy]," Coogler said. "The film very much plays with those concepts, looking at conflicts and different motivations, and who's with who."